---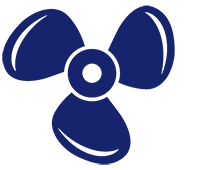 A highly successful start and reliable worldwide contacts have made it possible for Interbroker to become a diverse shipping agency offering a wide range of custom-tailored services to the shipowners in the Ukrainian ports. Among our customers are the key European traders / charterers as well as the leading shipping companies. Our ship agents always take care of your interests and will make every effort to organize your port calls as efficiently as possible.
The company has gained significant experience in agency servicing of gas carriers and bulk carriers with the grain load and general cargo. We have a reliable partnership with port authorities, pilotage services, bunkering, ship chandler and towing companies.
OMA Interbroker operates in the following port locations:
[ Port of Chernomorsk ] - 46°19'N; 30°41'E
[ Port of Odessa ] - 46°32'N; 30°54'E
[ Port of Yuzhny ] - 46°31'N; 30°57'E
[ Port of Nikolaev ] - 46°56'N; 34°57'E
- [ Port Dneprobugskiy ]
- [ Port Olvia ]
[ Port of Mariupol ] - 47°03'N; 37°30'E
[ Port of Berdyansk ] - 46°45'N; 36°47'E
---





<! --/Carousel -->
Copyright © 2017 - Interbroker. All rights reserved. Developed by Gonopolskyy.