---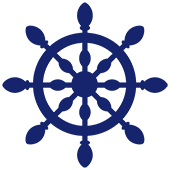 Odessa Maritime Agency Interbroker has been operating in the field of crew management since its establishment in 1991. Over the years we proved ourselves as an important and reliable provider in this sector. Our experience includes cooperation with a number of shipping companies around the world but mostly European.
Since the beginning we have gained solid experience in selection of crews for various vessels including MPP dry cargo vessels, bulk carriers, container carriers, reefers, barge carriers, oil / chemical tankers, LPG / LNG tankers, AHTS vessels, cable layers, offshore installations. We are experienced in selection of officers and sailors as well as repair squads when required.
Crews selected by us are assessed very carefully. All newcomers are subject to a thorough interview and a computer testing which evaluates their professional competence and a command of English. Also in the course of initial evaluation of new seafarers we thoroughly check their documents and references from their previous employers. All our seafarers are certified in accordance with STCW Convention 1978 as amended, as well as other national and international regulations in force.
We have experience in cadet programs which are extremely useful in proper training of young, motivated and skilful personnel in future. The cadets are mainly selected from Odessa National Maritime Academy – a leading maritime educational institution in Ukraine. A number of our seafarers have been with us for quite a long time, like 10 years and more. Some of them joined us as cadets or junior officers and currently are sailing as masters and chief engineers.
Our activity is not limited to selection of appropriate crews only. We also offer the following services: crew planning, payroll preparation, crew rostering, booking air and overland transport tickets, arranging visas and other required documents of the flag state, working gear and uniform supply, renewal of seafarers' national documents, providing additional training courses, arranging pre-employment medical examination and vaccination.
---